About Us
It's time to see the people of God rise up in power and authority fulfilling His purposes in their lives! We can help!
New Here?
Who Needs Deliverance?
Our Vision & mission
Our Vision
Our vision is to see the Church equipped with spiritual weaponry, thriving and growing with a powerful healing and deliverance ministry, activating all members for the advancement of the Kingdom of God. 
Our Mission
Our mission is to bring healing and restoration to the Body of Christ, to form warriors that advance the Kingdom of God pushing back darkness in their own hearts, families, churches and sphere of influence.

 

We come alongside of the local church to assist in the formation and equipping of competent deliverance ministers, intercessors and leadership through training seminars, publications and mentoring. 
Dr. Ernie Sauve, Jr. is known as a conference speaker with a prophetic mantle, Ernie convincingly shares powerful truth that releases the atmosphere of Heaven. He holds a Doctor of Practical Ministry from Wagner University.  After 25 years of missionary life in Latin America, he developed a deep connection with the Hispanic people. 
Silvia graduated as an Electronic Engineer in Denver, Colorado, USA. and she also studied advanced Finances in Venezuela. Her conversion impacted many people as she immediately got immersed in Studies of the Old and New Testaments, Intense Discipleship, Deliverance and Victorious Life in Christ. She served in her local church in Venezuela and with her radio program The Voice of Hope, many souls came to the feet of Christ. In 2017, she completed her Master's Degree in Practical Ministry with Wagner University, California. Silvia is known as a Deliverance minister, prayer warrior and effective counselor.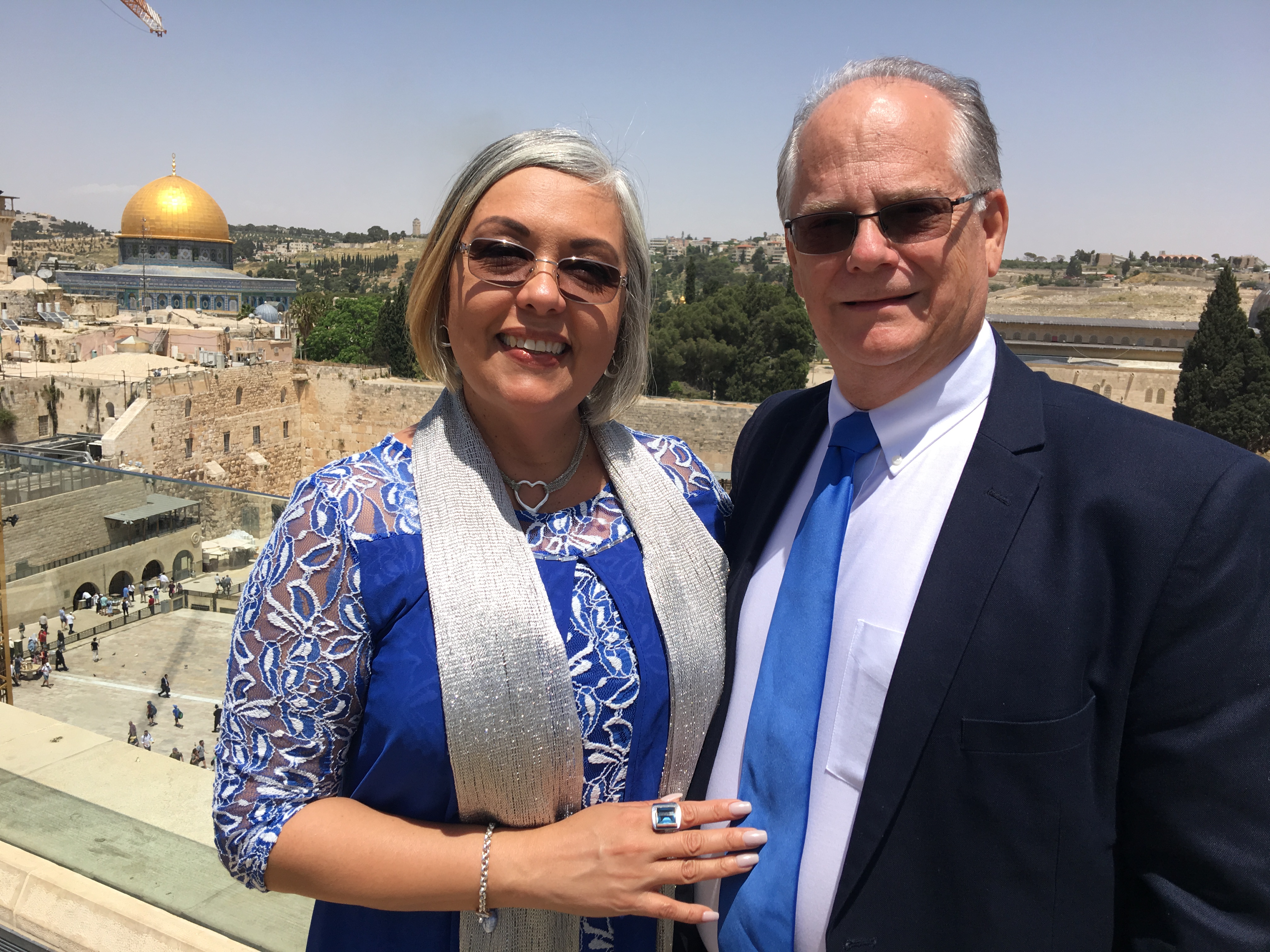 Ernie and Silvia Sauve
In 2008, Ernie and Silvia founded DayStream Ministries International, a 501 (c) (3) organization based in Florida whose mission is to share the fresh and anointed Word of God with the purpose of provoking rains of revival and healing. They complement each other very well and bring experience, wisdom, and knowledge to the ministry.
They specialize in the ministry of inner healing and deliverance and were mentored by Dr. Bill Sudduth, a well-known expert in deliverance and revival. Ernie and Silvia work under the covering of Apostle Mario Bramnick and are ordained with his church, New Wine Ministries.
As a powerful team they are working intensely with deliverance and healing seminars as well as training deliverance teams.